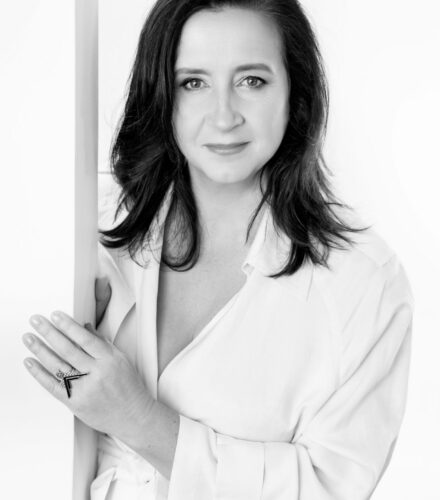 Anita Savicka
Jury Member of A'Design Awards&Competition , Riga based jewellery designer, creator of ANITA SONDORE fine jewellery brand, holds a Master's degree from the Art Academy of Latvia, Design Department. Before studying goldsmith at the Ermini Family Studio in Rome, master classes in Florence and Paris. Member of the 2019 International jury for a major global design competition A'Design Award & Competition (Milan, Italy). Anita's works has gained recognition at various international competitions and exhibitions: A'Design Awards (Milan), JA New York Show – Young Designers Gallery (New York), JCK Las Vegas (Las Vegas) – Editors Choice Awards, Artistar 2017 (Milan). Anita's jewellery brand ANITA SONDORE can be found in the collection of MOOD Museum of Design (Como, Italy) and her jewellery can be purchased at Harvey Nichols store in London, Mozafarian Jewelers in Dubai, Simonelli studio in Rome, etc. As a jewellery artist and designer Anita is fascinated by synergy of idea, form and material. She works with precious metals, precious and semi-precious stones.
EXHIBITIONS, AWARDS, TRADE SHOWS
2019. Jury Member of A 'Design Award&Competition, Milan, Italy
2018. "Pearl Metamorphosis", Gallria " Putti", Riga
2018. Pret-A-Cover Buyers Lane, Islamic Fashion Week, Dubai, UAE
2018. Artistar Jewels 2018, Palazzo Giureconsulti, Milan, Italy
2017. Jewellery Arabia, Bahrain
2017. Watch & Jewellery Midle East Show, Sharjah, UAE
2017. "Synergy. Contemporary Trends in Metal Art and Design", Museum of Decorative Arts and Design, Riga, Latvia
2017. Art Academy of Latvia Designers Graduation Show, Riga, Latvia
2017. Artistar Jewels 2017, Palazzo Giureconsulti, Milan, Italy
2016. Tranoii Women, Carrousel du Louvre, Paris, France
2016. A' Winners' Exhibition at Bologna Design Week, Italy
2016. A' Winners' Exhibition at Cube Design Museum, Museum plain, Kerkrade, Netherlands.
2016. Taste Latvia" days in Beijing, SOGO, China
2016. A' Winners' Exhibition at "MOOD" Ex Chiesa di San Francesco, Como, Italy.
2016. A 'Design Award; "Eyewear, Jewelry and Watch" category, silver
2015. International Jewelry London, London, UK
2015. JCK Las Vegas, Las Vegas, USA, Editor's Choice Award- Voted Top 3
2015. A' Design Winners' Exhibition at "MOOD", Ex Chiesa di San Francesco, Como, Italy
2015. A 'Design Award; "Eyewear, Jewelry and Watch" category, silver, bronze
2015. Los Angeles Jewelry, Antiques, Design; Los Angeles, USA 2014. JA NY Summer Show, nominated for the Mort Abelson New Designer of the Year Award by Jewelers of America, New York, USA