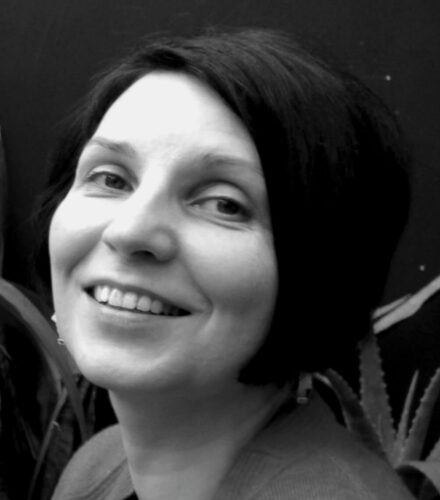 Zane Vilka
Zane Vilka studied metal design at the Art Academy of Latvia and after master studies (2000) worked as lecturer at at the Department of Metal Design (2001-2009). Now she uses her experience in the education of future metalwork designers and jewellers at Vocational Education Competence Centre "Riga School of Design and Art".
Artist has participated in numerous exhibitions, works are in collections of the Museum of Decorative Arts and Design (Riga, Latvia) and Kaliningrad Amber museum (Russia).
Zane Vilka is attracted to jewellery making by the opportunity to have contact with different materials. Her passion is creating jewellery as small sculptures or paintings in which the colours and textures of metals and other materials interact to accentuate the unique properties of each element. She finds inspiration in nature and ancient cultures.