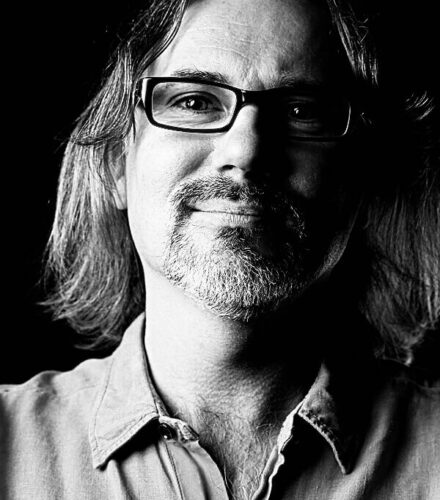 Guntis Lauders
Guntis Lauders is one of the most noticeable and captivating names in the Latvian jewellery design scene. His artistic style, which has developed through the experience spanning decades, is recognisable and monolithic and, at the same time, always in search of new impressions, materials, and forms.
For Guntis Lauders the use of durable and sustainable materials is important, materials that will not lose their value and aesthetics over time. Rings, brooches, necklaces, bracelets, earrings, etc., created by him, are basically made of silver, gold, precious stones, amber, fossils, mammoth tusk, coconut shell, corals and pearls, mahogany and ebony, joined and finished by using the classic technologies of the jewellery art.
Guntis Lauders (1965) has graduated from Tallinn Art University Metal Design department (1992) and holds a master's degree from the Art Academy of Latvia (2005). Since 1993, solo-exhibitions in Latvia, Estonia, Lithuania, Germany and the Nordic countries, participated in group exhibitions of international and local importance in Latvia, Europe, the US, Russia, Japan. His jewellery is in the collection of the Museum of Decorative Art and Design Riga, the Amber Museum Kaliningrad in Russia, as well as in numerous private collections throughout the world, among which "Thierry-de-Saint Rapt" collection in France stands out as the most important.
Text:Ieva Kalnača